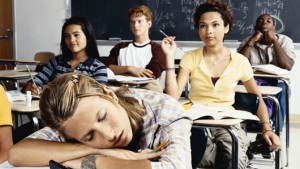 For those of us that have or have had a teenager in the home, we realize mornings are often like dealing with cold war era Russia. Most of the time there are no words exchanged and that is usually better because when words come out, they are not often productive or positive.
My friend, Dr. Jeff Borden, has been advocating in his presentations for years that research shows middle and high school students should be starting school later based on neurological studies. Recently, the American Academy of Pediatrics released its first policy statement advocating for later school start times for high school students. "Probably the ideal start time would be 9 o'clock," the lead author of the study, Judith Owens, said.
Based on a report in the Wall Street Journal, only about 15% of schools in the United States start after 8:30. Why?
I think it is related to two factors – a lack of a desire and motivation on faculty and administration to change and disbelief that what they are currently doing is not the right approach.