Join the Conversation – Log in to Chat LIVE with Dr. Sarver & His Guests
Last Event – December 14th Noon Central – Watch the Replay on YouTube or below

Topics – Campus Safety – Which Resources Are Needed By Your Institution: Large & Small

Guests – Chief Mary Kendrick, Chief of Police in Sterling Kansas who will be at Sterling College in Sterling Kansas with the Director of Physical Plant, Clay Thomas, a college with about 600 students and limited resources. Joining the conversation will be Mark O'Brian, a VP from SpectraRep, a company that provides emergency management preparedness training and management services to colleges.
Watch & Chat on the Go with the FREE Stickam.com App for iPhone, iPad, Android or login on Facebook and join the conversation live via chat and share with colleagues.
PLEASE NOTE: We live stream through "Social Networks" – your Campus IT Department may have Facebook or Stickam blocked. We do record for replay but if you want to participate live you can connect with your IT Department about this event or watch on your smart phone or tablet with the FREE Stickam App.
SAVE THE DATE: Our NEXT event will be on Friday the 18th of January 2013.
Upcoming Conferences of Interest We Hope to See You At: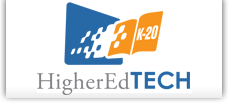 Get the details on the Higher EdTech conference that kicks 2013 off with a focus on the biggest and brightest using technology for the better of students.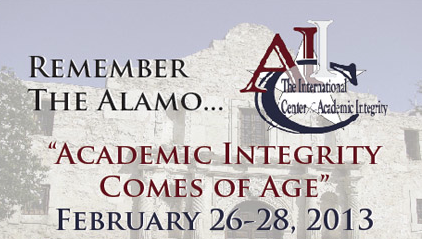 International Center for Academic Integrity (ICAI) is proudly running its annual conference consecutively with the Association for Practical and Professional Ethics (APPE). Click here for more info on this special conference.

If you're in Kansas plan to come to iTRAC! It's THE premier South Central Kansas instructional technology conference for high school, college and university faculty and instructional technology designers and leaders. 

Innovations 2013 is the premier event for professionals dedicated to improving organizational teaching and learning, and discovering new approaches for enhancing the community college experience.