LIVE Streaming Web TV Meetups hosted by Dr. Mark Sarver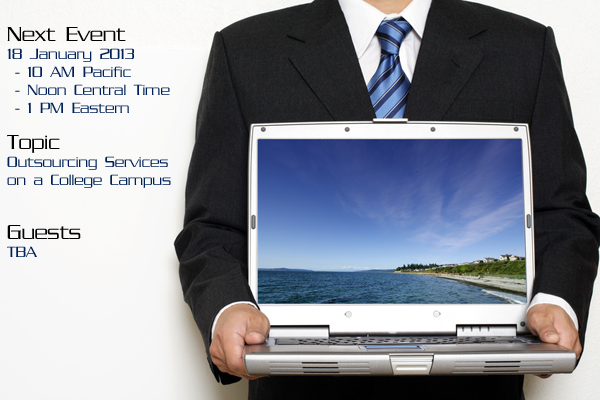 Register
We'll email you a confirmation along with a reminder about the event and future events. Don't worry, if you miss it, we'll have it available for replay on-demand. We look forward to hearing from you, join the conversation with us during the broadcast and online via our Facebook and Twitter channels.
At the time of the event, please click here to watch and chat LIVE with us or watch On-Demand.
[contact_form]
Did you want to suggest a topic or be a guest speaker? Fill out the contact form below and let us know what you're thinking.
Future Events and Possible Topics
SAVE THE DATE: Our NEXT event – TBD
College Costs and Student Debt
Disrupting the Classroom
What's your hot topic? Share and join the conversation as a guest
[contact_form]