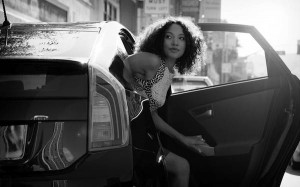 San Francisco's cab ridership is down by 65% in the last 15 months, according to a report by San Francisco Municipal Transportation Agency. Why? They claim companies like Uber and Lyft that provide an app-dispatched ride service have changed the for-hire transportation industry. For anyone that has used Uber, you know it is so much better than a traditional taxi service.
What has been the cab operators' response? They have asked the government agency that regulates taxis to step in and stifle the expansion of the ride share companies. And the agency's response is requiring the cabs to act more like ride share companies, forcing them to use app-based hailing and electronic payment. Additionally, the agencies are trying to bring the regulation of the ride-share programs under their purview and control.
The difference is market demand. In Virginia, the State Department of Transportation gave Uber and Lyft a cease and desist ultimatum, but the riders kept using them. The advantage of ride-share operators is that they simply say they do not operate a for-hire transportation service, but simply facilitate the sharing of rides between individuals, for a small fee of course. Virginia finally dropped the cease order, much to the taxicab owners' dismay.
The cab owners should be mad. For years they have been under the control of the government agencies that imposed strict rules and made compliance mandatory through threats of pulling their medallions, basically their license to operate. Yet these agencies, charged with ultimately protecting the consumers, really didn't do much to ensure your cab ride was high quality.
Wow, this sounds a lot like higher education…
Institutions are accredited by a regional or national accrediting body, licensed or approved in their particular state, subject to the demands of the Department of Education with the threat of removal of Title IV funds (student loans and grants) and a myriad of other specialized accrediting bodies. Yet, all of these overseeing agencies who ultimately tout ensuring quality education, have done very little to actually ensure quality. The MOOC movement, while many hoped would be the Uber of the higher education industry, simply could not gain the market demand to overthrow the current system.
However, always the disruptive optimist, I do believe there is a way to Uberize the higher education industry in the United States. I will share the secret in next week's blog.
image courtesy Uber.com