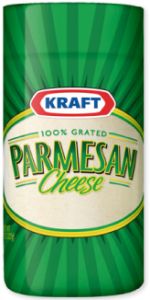 When I was little, one of my favorite meals was a big bowl of spaghetti with extra Parmesan cheese on top.  My mother always let me shake the green can of cheese over the steaming pile of pasta, and I would shake until I had a perfect dusting of cheesy golden deliciousness.  We gave it the nickname "Shaky Cheese."
Recently, a movement gained traction at the trade talks with the European Union to limit the use of common food names that are based on European cities, regions or even culture. If this comes to pass, then only cheese that is made in Parma, Italy can be sold as Parmesan cheese. Such a fate also looms large for Feta, Asiago, Gorgonzola, Fontina, Grana, Muenster, Neufchatel, Romano –and that's just the cheeses! What travesty lies in store for Greek yogurt, Valencia oranges and Black Forest ham?
So why the push to limit others from using these names that we in the United States consider generic? It's financial. The EU sees these "imposters" as cutting into their business and reducing their sales.
Maybe those of us that have been in the online education for years should get the EU to advocate for MOOCs to stop using Online as part of their name. How can it be fair that we have been doing it for years but they are getting the attention?  Oh wait, MOOC providers have yet to figure out a business model that really works, so the EU probably won't help us. And, besides, MOOCs really are not cutting into our business or reducing our sales; if anything they are bringing validity to online education in some twisted fashion.
I will continue to think about this over lunch – a tasty near the black forest ham sandwich and chips. Guess we will need a new word for sandwich, too.